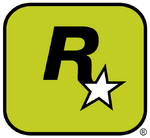 Rockstar Lincoln (formerly Tarantula Studios), located in Lincoln, Lincolnshire, England, is Rockstar Games' dedicated quality assurance and software localization studio, responsible for game testing and translating games developed by Rockstar. Before becoming solely a quality assurance facility, Rockstar Lincoln developed video games, including the Game Boy Color version of Grand Theft Auto. They specialize im the handheld versions of Rockstar's games. Rockstar Lincoln is located in the East Midlands of England.
Rockstar Lincoln was previously credited for porting early Grand Theft Auto games (Grand Theft Auto 1, Grand Theft Auto: London 1969 and Grand Theft Auto 2) onto video game consoles.
Ad blocker interference detected!
Wikia is a free-to-use site that makes money from advertising. We have a modified experience for viewers using ad blockers

Wikia is not accessible if you've made further modifications. Remove the custom ad blocker rule(s) and the page will load as expected.